If your experience has been anything like mine, you have probably lost count how man times someone has told you that QuickBooks Desktop was going away. So, what happened?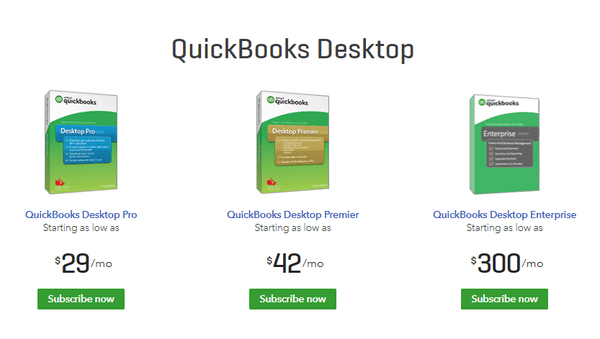 Recently, Intuit released their annual fact sheet, which publishes their worldwide business metrics including total volume of sales and the segment revenue.  While the total volume of sales for QuickBooks Online was impressive, I was more impressed by the overall growth in QuickBooks Desktop subscriptions.  Just in case you missed the significance of that last statement, I said QuickBooks Desktop subscriptions, not purchases.  In the United States, we usually purchase copies of QuickBooks Desktop Pro and QuickBooks Desktop Premier as a one-time purchase license that is valid for 2.5 years.  In other countries like Canada (see image above), Intuit has already switched over to the subscription model.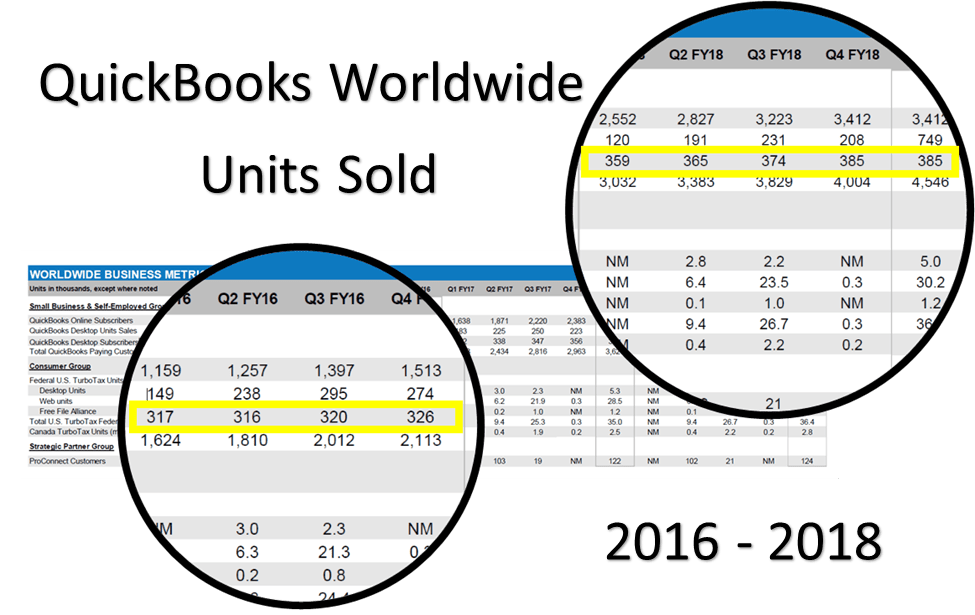 In 2016 Intuit Sold about 956,000 copies of QuickBooks Desktop, and another 326,000 subscriptions to QuickBooks Desktop. Fast Forward to 2018 and QuickBooks Desktop subscriptions increased to 385,000 plus an additional 749,000 QuickBooks Desktop Units Sold.  Collectively the total desktop ecosystem revenue is projected to crest slightly over 1.8 billion dollars compared to the online ecosystem that is expected slightly under 1.2 billion in revenues.


As the founder of a QuickBooks Desktop application Vendorsync, there are other tell-tale signs that hint toward a revival of the desktop platform. To the surprise of most bookkeepers, accountants and even ProAdvisors, Intuit relaunched their QuickBooks for Mac product for 2019. More importantly, Intuit continues to release updates to their proprietary Web Connector, which only works with desktop units. Finally, the most striking evidence that Intuit has been reinvesting into QuickBooks Desktop technology are the improvements to the Intuit developer documentation. The fact that Intuit is putting resources into improving the quality of the source documents as well as the overall quantity of content available, makes me believe they are preparing for longer product lifespan.


What I do expect we will see very soon will be the transition from the purchased license model to a subscription-based billing model by the 2020 release in the US.


While, it is impossible to ignore the speed at which the online ecosystem is evolving, it is an undeniable fact that QuickBooks Desktop is not going anywhere anytime soon.